Assalammualaikum.
Hi.

Like the title? yesss. I still aren't able to sleep during the nights. Plus, I began to feel lonely, cause my sisters fell asleep before me( I wanted to irritate them ) So, I've got no one to irritate. Pity, pity me.
But then, I've got the chance to finish my novels reading, yay =)


Just bought at school before PMR. I can't stop myself from buying these books cause of the discounts they offered =) ngee!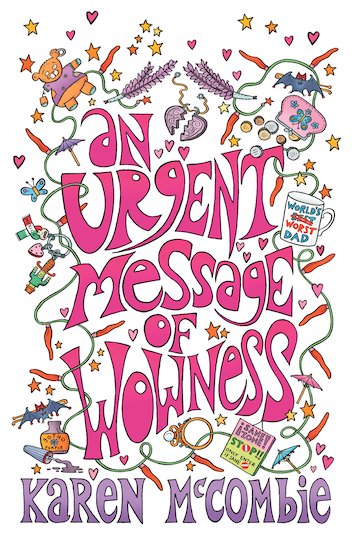 An urgent message of wowness. I love this one. The story's about a girl who thought all of her family members are perfect except for herself.
But after an incident happens, everything changes..
jeng jeng jeng!! muahaha!!

The cover is damn cool.
with the bling2 and the author is gorgeous too =) Published on 2007.



Little Secrets, playing with fire by Emily Blake. I like this one too. There's four series of books. Just finished the 1st one. Going to buy the next 3 books.


Her mother's in jail. Her best friend betrayed her.
Loyal friend. Bitter Rival. Let the drama begin?
Published on 2006.


The twilight's movie is going to come out. But, I still haven't got my hands on the Twilights book '-_-

P/s like my new blog skin? ngee~
Just feeling like changing it.

Hugs & Kisses.
Getting through my down days.
;(
I hope I'm not feeling to down though, drowning. Need oxygen..
Salam..